Please note - the Greencastle Exchange Club Halloween Parade has been rerouted due to construction.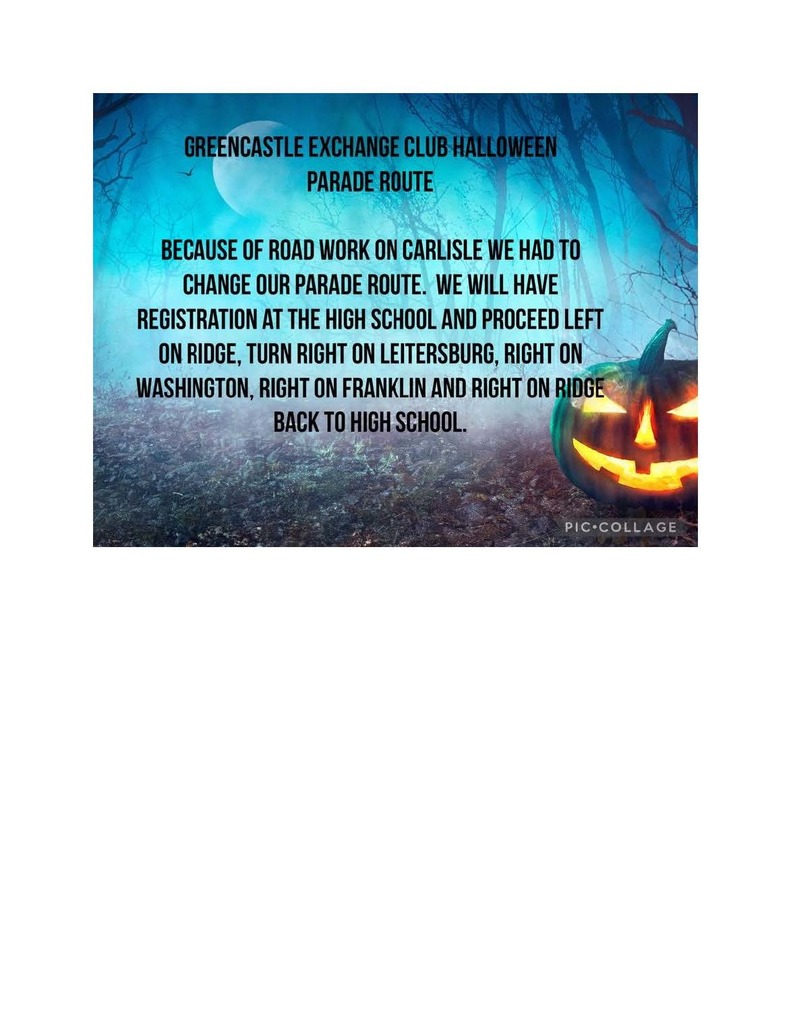 Please see below important travel information regarding the 10/15/21 varsity football game at Northern York: Northern York is holding their 160th fall festival this weekend. You will not be able to follow the typical route. The coordinator of the event gave several options, with his strongest recommendation being to travel Rt. 15 thru Gettysburg and straight to Northern York. He also gave this detour option: Rt. 74, right into Rt 15 South After the 2nd light (be in the left lane), turn left at the Sunoco station onto Golf Course Road This road goes straight to the high school and the football field will be on your right. If you travel the typical right that GPS suggests, you will be very late for the game.
Exciting news! The GASD School Board approved $2.00/hour raises for ALL SUPPORT STAFF. They also increased our daily sub rate from $100/day to $150/day and included an incentive pay for working multiple days per week in our district. We hope that this will help attract substitute teachers and support staff to our district. If you are interested in a career opportunity in our wonderful district please contact Heather Alvey, HR/Benefits Coordinator at
halvey@gcasd.org
or apply online at
www.gcasd.org
GASD is proud to host a middle school cross country invitational this Friday, followed by our Greencastle Flyers! We are also inviting any 6th grade students interested in running to to participate in an open race at 5:45! Come join us to cheer on our GA runners!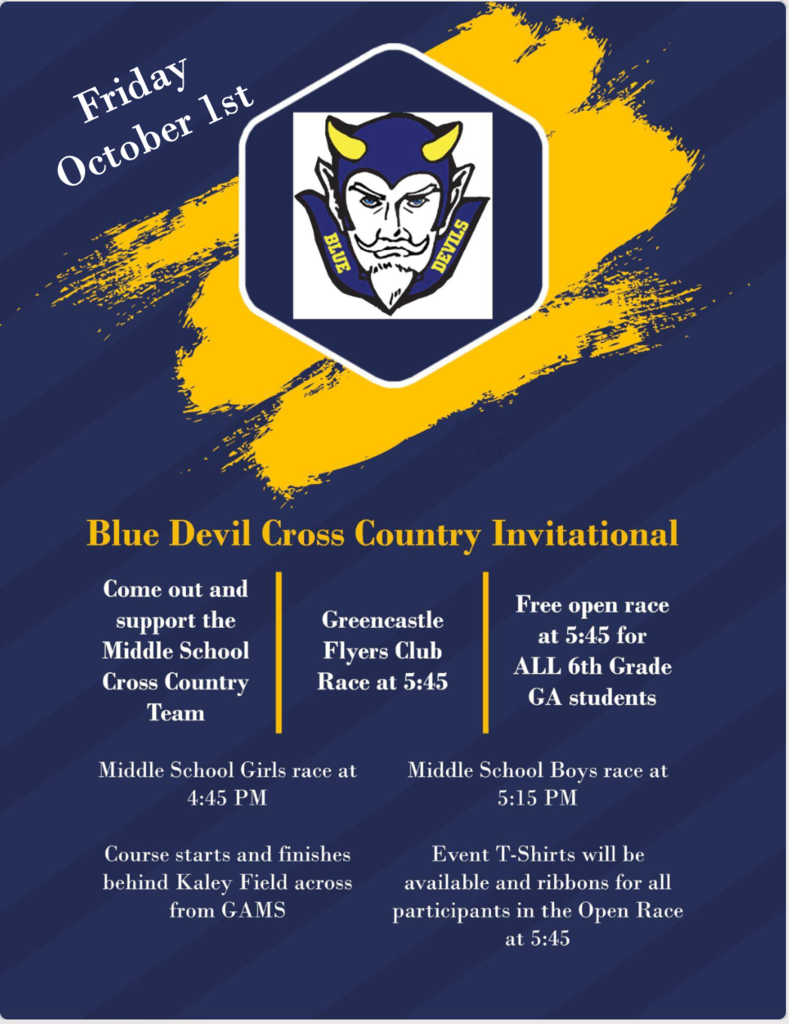 SAVE THE DATE! GAHS Outdoor Homecoming Dance GAHS Students Grades 9-12 (no outside guests permitted) 6:00 - 8:00 pm on Saturday, October 9 The event will be held under a tent on the high school field hockey practice field (weather permitting). More information coming soon!

The first Competency Immersion Day is on Wednesday, September 29, 2021. If your child would like a breakfast and/or lunch provided for them on that day you should complete the order form that is listed under the "Food Service Order Forms" on the district website. Orders must be completed before 12 noon on Wednesday, September 22, 2021. Pickup will be at the school cafeteria where your child attends, before bus dismissal on Tuesday, September 28, 2021. If you have questions please call the Food Service Office at 717-597-3226, ext. 50508.
GASD FAMILIES: Please check your email for an important message regarding the state mask mandate and updated Greencastle-Antrim School District health and safety plan.

At this time, GASD phone service has been restored for 717-597-3226. Our technology staff will continue to monitor the situation, as our service provider continues cleanup and repair at their equipment site.

PHONE OUTAGE UPDATE: GASD continues to experience a phone service outage. The service provider is working to resolve the issue as quickly as possible, and has dispatched engineers to work throughout the evening into the morning. Currently, our earliest estimated time for restoration is September 3 @ 12:30PM EST. We appreciate your patience as we work through this issue.

GASD is currently experiencing a phone system outage. This is affecting incoming and outgoing calls, including fax. Our service provider has been alerted, and is working to resolve the issue. At this time, we have not been given an ETA for resolution.

Bus 4 for secondary students is running 10 minutes late.

Bus 22 for secondary is running 15-20 minutes late.
FAMILIES: Please check your email. All GASD schools are closed tomorrow, Sept. 1st. Stay warm and dry! No virtual learning, a make up date will be determined soon.
Can these students determine a chicken's time of death using knowledge of anatomy and physiology? Mrs. O leads the class through quite a week of investigation and data analysis!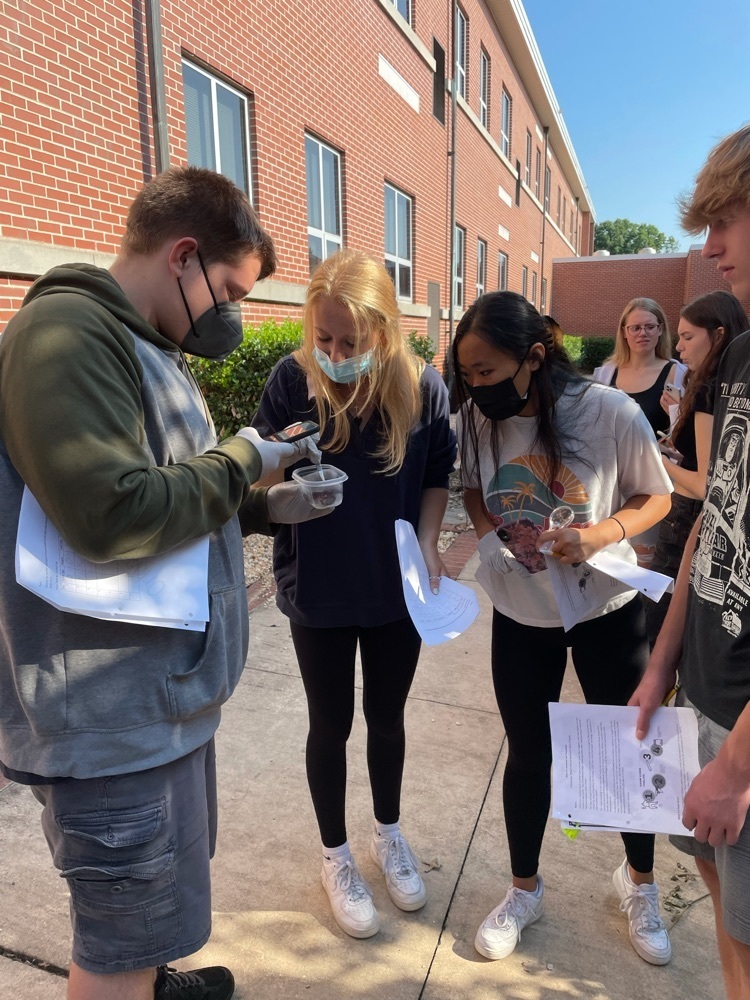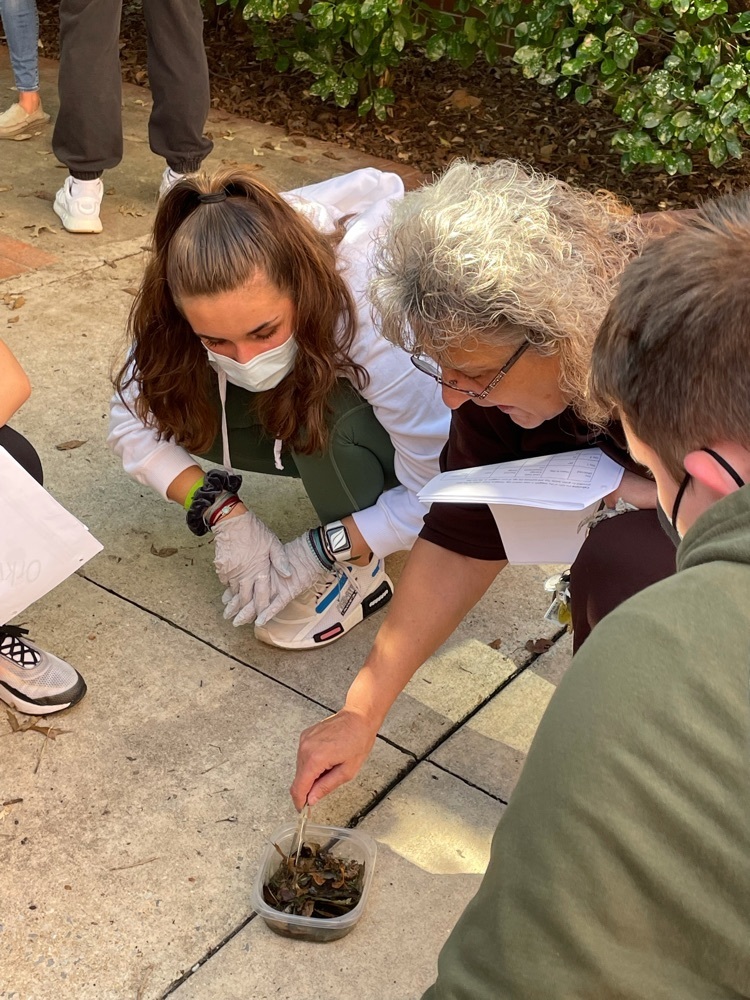 Our primary school has the red carpet rolled out to welcome students on this first day!
Our 6-12 is IN SESSION! Welcome back, GA!!! More pictures will post on our GA Facebook page soon!!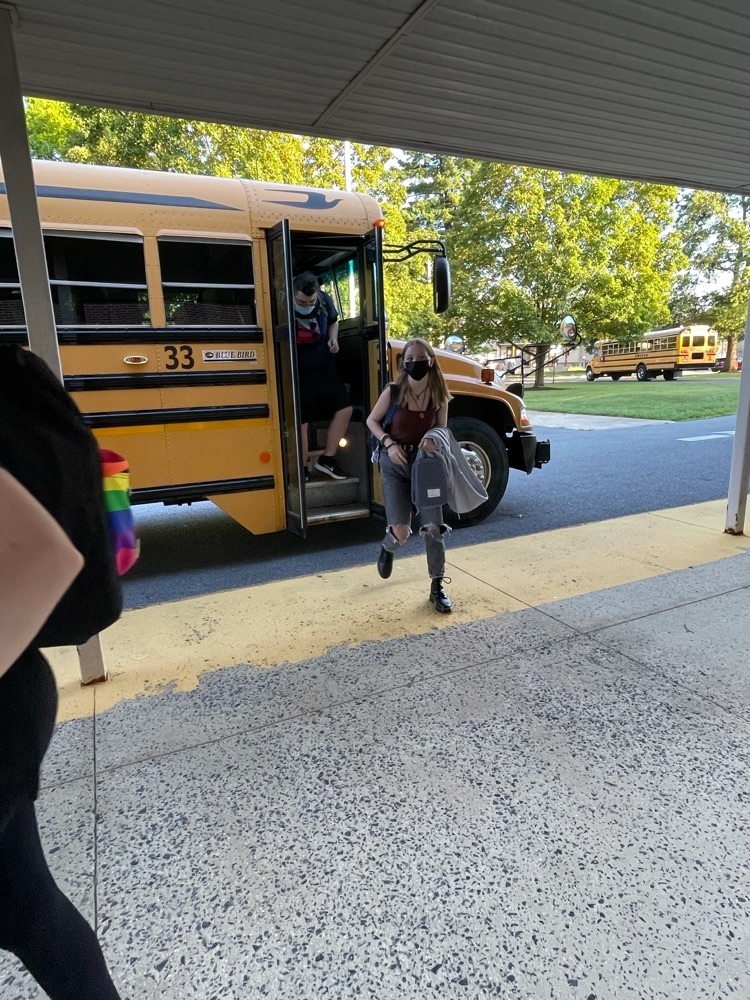 Parents/Caregivers experiencing technology trouble with their PowerSchool Parent accounts are encouraged to open a ticket by e-mailing
support@gcasd.org
.