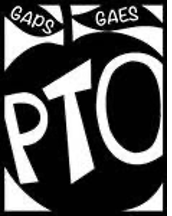 The Greencastle-Antrim Elementary/Primary PTO will be conducting its annual Race for Education. The funds raised from this event are very important so that all Primary and Elementary students may continue to experience the newest technology, school assemblies, and special events & activities which are COMPLETELY funded by the Race for Education.
Monies from this fundraiser have also been used to back classroom grants so that our teachers can purchase essential education materials for their classrooms. Administration has been able to use the success of the Race for Education to fund other large-ticket objectives such as a safety fence for our Primary playground area; audio/visual equipment in our Primary building to use for assemblies, a stage in our Elementary school complete with audio/visual equipment; new playground equipment, and enlarged playground area for our Elementary students; new iPads, docking stations and Apple software; desktop computers; document cameras; as well as additional technology & teaching aids to enhance the classroom learning experience that directly benefit your child's education at our schools.
Use the following link to donate!